Is Summer School Necessary for my Child?
Is Summer School Necessary for my Child?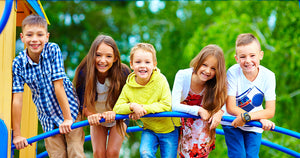 The school year is wrapping up and summer vacation is right around the corner. That leads to the question – what are the kids going to do now? Many schools offer options for summer school. Whether your child would benefit from some extra classroom time, or you're hoping to give your child a head start on next year - summer school can be a positive learning experience. For others it may not be the best way to encourage summer learning.  Summer school may or may not be right for your child, and you may be surprised to learn that summer school isn't quite what it once was.
Once dreaded by most students, now summer school doesn't carry the same stigma as it did in years past. Several years ago, summer school used to be for students that were not able to master or complete the curriculum. That is not usually the case anymore.  These days, summer school is more about enrichment. There are arts, sports, they are using instructional technology, learning technology, and so the intention is both to offer children an opportunity to be engaged and try something new, and fun, and interesting over the summer.
Summer school can also be used to avoid the summer learning gap. Some people call it the "summer slump," teachers call it "summer learning loss." But whatever you call it, summer brain drain is a real phenomenon. This regression in skills happens to children over the summer. How much learning is lost? According to a study conducted by Dr. Harris Cooper of the University of Missouri-Columbia, the best case scenario is that your child won't make any measurable academic gains over the summer. The worst case scenario, your child can lose the equivalent of one to three months worth of learning. Summer school will keep their brain engaged during the summer months.
Summer school also provides socialization, but with shorter days. Most summer school programs are only half days, so the kids can still have their summer break. This is a bonus for the active child that always wants to be with friends. They may even have the opportunity to form new friendships.
Is summer school necessary for every child? We suggest looking at the curriculum offerings to see if your child would be positively engaged in what's going on in that class. Summer school is a great alternative, but might not be the best choice for your child. As long as your child is involved with summer activates that are engaging and encourage learning, your child will have a productive and fun summer.