95 School Spirit Day Ideas
95 School Spirit Day Ideas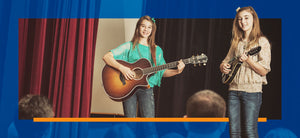 School spirit week is an exciting time, complete with special spirit day themes and school dress-up days. It's a fantastic way to celebrate your school and students, let loose, and connect with one another. Maintaining a strong sense of community is essential for maintaining a positive educational environment, and coming up with unique spirit week ideas can help you engage your students and encourage them to engage with each other. 
However, creating new spirit day themes every year can be challenging, which is why we've compiled a list of options you can turn to for inspiration. With a fresh take on spirit day, you can keep it exciting and get creative. 
Table of Contents
You can get as creative as you want with dress-up day ideas as long as they appeal to your target age group. While having some go-to themes on dress-up days is always fun, they're also an opportunity to get creative and encourage the kids to do the same. The following elementary school spirit week ideas will give you plenty of creative inspiration:
Pajama day: This classic spirit week theme is easy for parents. Kids love the novelty of getting out of bed and heading straight for the classroom. Pajama day works well in winter or as part of a reading day. After all, there's nothing better than getting comfortable with a new book. 
Scrabble day: Ask your students to wear a top with a bold, easy-to-read letter on it. You can even host an interactive activity where they make their shirts. Throughout the day, encourage them to form groups and make words. It's a great choice for reading and writing days, as you can ask the kids to list words starting with their letters. 
Crazy weather day: Give your students more creative freedom by asking them to dress for the weather they love the most. You'll see a range of outfits, from summer sunglasses to beanies and mittens. Ask your students to explain why they love their chosen weather. 
Bright color day: Turn your classroom into a rainbow by asking students to come dressed in neon colors and bright patterns. This is a simple school spirit day option the kids will love. 
Wild West day: Go back in time and invite your student to class in full cowboy and cowgirl attire. Teach line dancing and throw in a little American history for good measure. 
Career day: Give students a chance to think about their future by having them dress as what they want to be when they grow up. Take the opportunity to get to know them better by giving each a turn to explain their desired career. 
Dress like a teacher day: Have fun in class by inviting the kids to dress as their favorite teacher. You can give prizes for the best likeness and get a glimpse into how the kids see you.
Inside-out day: This fun theme makes it easy for the parents, as students must simply come to class with their clothes on inside-out. 
Pirate day: Grab an eyepatch — and maybe a parrot — and get ready for a classroom of pirates with this fun spirit day theme. If your school spirit week falls in September, you can link this theme with International Talk Like a Pirate Day on September 19. 
Crazy headgear day: Channel your students' inner wild side by encouraging them to wear their favorite crazy headgear. It can be anything, from motorcycle helmets or sparkling headbands to fun hats. 
Wacky hair day: This theme is a classic, yet you're still likely to see something new whenever you host a wacky hair day. Parents don't have to go out of their way to make this theme a success, and you'll likely see some creative styles and color combinations. 
Animal day: Have students dress as their favorite animal and transform your classroom into a safari park. You could also allow stuffed animal buddies to join students for the day. 
Dress to impress day: Encourage students to strut their stuff and dress in their best clothes for the day. You can even have them model their outfits and explain what makes them special. 
Out of this world day: Take your theme beyond Earth and encourage your students to dress as beings from another dimension. Fill your halls with otherworldly decor, planets and stars to transport them to a different planet. Match the theme with one of our outer space planner covers. 
Fabulous footwear day: Keep things simple and fun by encouraging children to go wild on their shoes and socks. They can wear odd socks, zany shoes or maybe even one shoe and one sock — the wackier, the better. 
Book character day: Celebrate good literature and link your school spirit days to the classroom by inviting students to dress up as their favorite character from a book. Have them share the stories they love or bring the book to class. 
Sports day: Have students wear sports apparel from their favorite sport or sports team. Have students explain what they love about their sport or team. 
Superhero day: Have the kids dress as their favorite superheroes and demonstrate their superpowers.
Fantasy day: Fairies, witches, wizards and dragons — anything goes on fantasy day. Have your kids dress up as mythical characters. This theme matches a reading day, as you can revisit some old fairy tales. 
Ocean day: This is a fantastic idea for students learning about life under the sea. Turn your class into an underwater paradise, and have your kids come dressed as any underwater creature they like. 
Dress like your real-world hero day: Superheros are great, but real-world heroes are a unique take on a classic spirit week theme. Have students pick a real-life hero — a parent, teacher, sports legend or friend. Ask them to explain what makes this person a hero in their eyes. 
100 day: Have kids come to school dressed like they're 100 years old. Alternatively, ask them to dress as their grandparents and have them write some special notes to their relatives. 
Farm day: Take the opportunity to teach kids about the importance of agriculture and have them dress as anything you would find on a farm, from the farmer to the farm animals. 
History day: Invite your students to dress as their favorite historical figure and explain why they chose this person. This theme presents a fantastic opportunity to focus on history. 
Favorite food day: Have some lighthearted fun with this food theme by asking your students to come dressed as their favorite food. You can expect anything from candy to hot dogs to arrive in your class. 
Kids will engage with school spirit day even more when your themes appeal to them. Take inspiration from the following spirit day ideas for middle school kids: 
Back of the closet day: This is an easy and cost-effective theme for dress-up days. Just encourage your students to dress in whatever they find buried in their closets. 
Throwback to preschool day: Kids should dress as they would in preschool. Get teachers to join the fun, and everyone will laugh. 
Patriotic day: A great way to fill your school with red, white and blue. Have your students come dressed to celebrate being American in whatever form they choose.
Middle day: Have fun being in middle school and have everyone dress as something in the middle. For example, kids could dress as a piece of cheese, as you find in the middle of a sandwich. 
Music day: You can approach music day in several ways — students can wear apparel from their favorite bands, dress up as their favorite musicians or find other creative ways to represent the music they love. 
1980s Day: Think big hair and neon colors and transport your school back to the '80s with this fun theme. It's also an opportunity for millennial parents to have some fun. 
Style swap day: Divide your students into pairs, and ensure each dresses very differently. Then, challenge them to come dressed as each other for the day. This theme is an excellent opportunity to encourage students to connect. 
Hero and villain day: Let students be the hero or villain of the school. Invite them to dress as their favorite fictional protagonist or antagonist. 
Dress like a parent day: This theme can be so much fun for kids and parents. Students should arrive dressed like a parent, and explain why they feel their clothes represent mom or dad. 
Earth day: Take the opportunity to focus on being eco-friendly and have students dress as recycled items, plants and other costumes that represent taking care of the planet. 
Encouragement day: This theme is a fantastic way to spread positive energy in your school. Students must all wear plain white shirts. Give them each a permanent marker and have them write positive messages on each other's blank canvasses. 
Holiday day: Relive some of your favorite holidays twice with this fun spirit week theme. Invite kids to come dressed for their favorite holiday. 
Oscar day: Celebrate the history of great cinema and have students come dressed as an actor, character or director of their favorite Oscar-nominated film. 
Pick a cause day: Give students a chance to share what matters to them and invite them to dress to support a cause they're passionate about. They can also dress as an advocate for that cause. 
Celebrity lookalike day: Students must dress as a celebrity they resemble. You can turn it into a competition and award prizes for the most accurate lookalike. 
Backward day: This is another easy theme for parents. All students must do is wear their clothes backwards for the day. 
Author day: Pair this theme with a reading marathon and have students dress as their favorite author or a character from one of their books. 
Year 3000 day: Spark students' imaginations by having them dress in what they imagine will be fashionable in the year 3000. 
Techie day: Celebrate the remarkable technological advances in the world and have students dress as their favorite tech genius, app or tool. 
Olympian day: If your school spirit week is close to the summer or winter Olympics, ask students to dress for their country or as their Olympic hero. 
Painting day: This theme provides the perfect opportunity to get creative. Students must come to class with their faces or clothes painted by them. Be sure to take lots of photos of their innovative designs. 
Inspiration day: Ask students to dress as icons in their future careers. 
Opposite day: Encourage students to step out of their comfort zone and come to school dressed in the opposite of their everyday style. For example, students who always wear bright colors could wear black, for example. 
Detective day: Have students come dressed as their favorite detective, and take this theme to the next level by creating a scavenger hunt or mystery they must solve. 
Layers day: This theme is another easy option for parents, best suited for fall and winter school spirit weeks. Challenge students to wear as many layers as possible to school. 
Get your high school students to embrace the school spirit week with these fun spirit week ideas for high school:
Heritage day: Celebrate your students' cultural backgrounds with this unique take on spirit days for high school. Have them dress in their ancestors' traditional garb. This theme is a fantastic opportunity for students to learn more about one another.
BFF day: Ask your students to come dressed as their best friends. You could even encourage them to switch backpacks for the day. 
College day: Have students come to school in attire or colors representing the college they hope to attend. Inspire your students further by combining this theme with a college fair. 
Recreate a picture day: Students must bring photos of themselves as kids and try to recreate the picture by wearing similar clothes. 
School spirit day: School spirit day is perfect for kids of any age. Students must come dressed in their school colors. Ensure you sell school apparel in the weeks leading up to this day so that every student has something to wear. 
Bring it back day: Revisit the past with this fun high school spirit week idea. Ask students to dress as a food, trend, company or item from their childhood that no longer exists. 
Board game day: Have students come dressed as playing pieces from their favorite board games, and don't forget to have board games on hand to complete the experience. 
Weird interest day: Let students communicate their interests with clever dress-up ideas. Have them come dressed as a hobby or topic they're interested in and tell everyone about it. 
Classic literature day: You can link this theme with books or plays students cover in class and let them go wild with Shakespearean characters or characters from classic novels. 
Prom day: Allow your students to relive their prom by having them come dressed in their prom attire. This theme is an excellent option for spring when students are building up for their next prom. Younger students can sport their homecoming or semiformal looks.
One day I'll … day: Ask students to pick a goal they want to achieve in the future and dress for the occasion. 
Thrift shopping day: Let students test their fashion and design skills by having them create an outfit from items they find at the local thrift store — the wackier, the better. 
Never thought it was possible day: Come as something that has happened that no one ever thought possible, like landing on the moon. 
Change the world day: This theme is an excellent opportunity to remind students to appreciate the people who made their lives possible. Have them come dressed as someone that changed the world, from tech pioneers and astronauts to historical figures. 
Rivals day: Pick two rival concepts, like beach vs. mountains or smart vs. casual and have everyone pick a side. The best-dressed side wins. 
Reality TV day: Create a day of hilarity by having students dress as larger-than-life reality TV characters. 
Selfie day: Have students dress as their favorite selfie filters and take as many selfies as possible around the school.
Famous painting day: This theme is ideal for art-interested students. Challenge them to pick a renowned painting and coordinate their dress with the subject, painter or landscape. 
Meme day: Fills the school halls with laughter by having students come dressed as their favorite meme or create their own. 
Stone age day: Go back even further in history and invite students to dress as people or animals from a different age, like cave dwellers or dinosaurs. 
Repurposed kitchen items day: Challenge your students to turn an everyday kitchen item into something they can wear and get ready to laugh at their wacky dishcloth hats and plastic wrap clothing. 
Monster day: Most kids are wary of monsters under the bed when they're younger. Have your high school students come dressed as the monster they were scared of and put that fear to bed once and for all. 
Sidekick day: Put the sidekicks in the spotlight for a change by having students dress as famous sidekicks throughout history. 
Broadway day: Bring your school to life by inviting students to dress as renowned Broadway characters. 
Build your future day: Remind students that high school is the first step to building a successful future and play on words by having them dress as construction workers or tools. 
Building school spirit takes more than spirit week dress-up ideas. To help students realize the total value of spirit week, you must design some activities that build character, community and foster school spirit. Use the following school spirit week ideas to inspire your own spirit week activities:
Photo booths: Immortalize the moment with spirit week photo booths. Encourage different classes to design their own booth to reflect the school spirit, and organize for students to visit and take photos they can post on social media. 
School history week: Bring out some old memorabilia and celebrate past classes. Focus on inspiring moments in your school's history, invite alum to talk to students, and set up a slideshow or reel of special school moments over the year. This theme helps students connect with their school and realize their potential. 
Rival school act of kindness: Take students out of their comfort zone in the best possible way by arranging for them to do something kind for their rival school. Surprise them by decorating their sidewalks or delivering positive cheer at a sports event. 
Talent shows: A talent show is a positive and exciting way to end a successful spirit week. Encourage students and faculty to participate in a talent show and invite the community to come and enjoy all your school has to offer. 
Unity wall or school mural: Gather the students and faculty together and have them paint one of the walls with positive messages that represent your school's vision. Ensure everyone has a chance to paint something and create a sense of pride in students every time they walk past. 
Community service day: Serving your community is vital to school spirit week. Arrange an opportunity for students to go into the community and do something positive, like clean the local park, visit a retirement home or spend some time in an animal shelter. 
Memory jars: Give each student a jar and some paper, and encourage them to write a positive impression or memory about every other student they meet. Your students can keep all the positive impressions of themselves in a jar, creating memories for years to come. 
School fundraisers: School spirit week is an excellent opportunity to raise funds for your school and engage students with their community. Organize a walkathon around the neighborhood and sell tickets, encouraging students to participate or serve as volunteers. 
Outdoors day: Most school activities take place indoors, so take the opportunity to host a day outdoors. Fill it with outdoor activities and organize a picnic lunch for everyone, so students can get to know each other outside the classroom.
Hobby day: Give students a chance to learn — and possibly fall in love with — a new hobby. Ask parents and faculty to host introductory sessions on their favorite hobbies, so students can sample the ones that appeal to them. 
Break a record: Set a record your students can try and break every year, like the longest paper chain or the most school spirit posters in the halls. 
School or class cheers: Let students get creative and develop new school or class cheers. You can turn it into a competition with a prize for the group with the best one. 
Student vs. faculty: Students love any opportunity to try and beat their teachers at anything. Set up sports games, school trivia contests and even bake-offs. 
Entrepreneurs day: Give your students a chance to test their business plans for the future. Set up a school market and let students sell their wares. Invite your community to join in. 
Social media challenge: Create a hashtag for your school spirit week, encourage students to capture special moments and post them on social media. The class or student with the most creative and exciting posts gets a prize. 
Scavenger hunts: Encourage your students to explore the school by creating a scavenger hunt. This activity works well with detectives day and helps kids learn to communicate and problem-solve. 
Create a music video: Channel your students' inner stars and create a music video of your school song or any song that aligns with your school's vision and community. You can split students into groups and have them vote for their favorites. 
Field day: Get the whole school together for some casual competition, including classics like the egg and spoon race, pass the hoop, and cup stacking races. 
Collaborative art project: Get every student in the school to contribute to one giant piece of art, like a cityscape, where each student adds an element or a wall covered in butterflies. 
Battle of the classes: Keep score throughout the week for each class's participation in your spirit events and add points for those who go the extra mile to embrace your school spirit. At the end of the week, crown the school champions. 
Keep Your School Spirit Alive With Success by Design
School spirit is not something you can create in a week. It should be part of your students' everyday interactions with their school. School activities and theme days are vital for building your school community, and fun school day events can set the tone at the beginning of the year, allowing students to embark on their new journey with a positive mindset. 
Success by Design can help you show your school spirit with custom school spirit planner covers, reminding your students about school pride every time they reach for their planners. We have over 30 years of experience providing custom, educator-developed planners for all grade levels, so students can reap the benefits of putting pen to paper. Call our friendly customer service team to find the right planner for your students!