7 Tips for Teaching Interviews
7 Tips for Teaching Interviews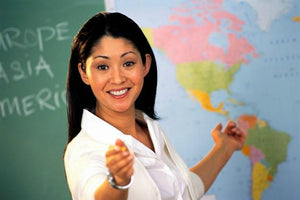 For prospective teachers, the season for interviews has arrived.  Many hopeful teachers are printing out resumes, ironing their best clothes, and showing up for those nerve-racking interviews. Some will be successful in landing their dream job and some won't. Teaching interviews can be stressful, especially if you are just out of college or reentering the profession. What can you do to impress the principal doing the interviewing and also avoid mistakes that will make a job offer unlikely?  Hopefully our tips will help you prepare and feel more confident during the process.
Research the school: Do your homework and learn as much about the school as possible. Learn the strengths of the school. What challenges do they face? Find and out what their primary focus is and educate yourself on it so you can speak on it at your interview.
Show your willingness to learn: Employers will not expect you to know everything to start. What they want is a team player that is willing to work with others and grow along the way. Make it clear in your interview that is your intent.
Focus on the students: Make it clear your #1 focus is the students. Convey how much you value the relationships you form with the students and their learning.
Make sure your social media is clean: They will check to get an idea of what kind of person you are so make sure it is clean before you start applying.
Be nice: Your interview starts the moment you walk into the building, so be nice to everyone. Also, do not talk poorly about past co-workers, students, parents, etc. Describe past challenges and what you learned from them without bad mouthing.
Be yourself: Talk about yourself; your passions and talents that make you a great teacher. Make them aware of what you have to offer.
Follow up after the interview: Always send a thank you letter within 24 hours of your teacher interview.
An interview should not be a reason for panic, think of it your chance to show your personality.  Use our tips to make the most of your next teaching interview and you will be successful. Good luck!